Female artisans of Dersim: We face the worst economic crisis of recent years
"We face the worst economic crisis of recent years," said the female artisans of Dersim, stressing that they cannot earn enough money even to buy bread due to the ongoing economic crisis.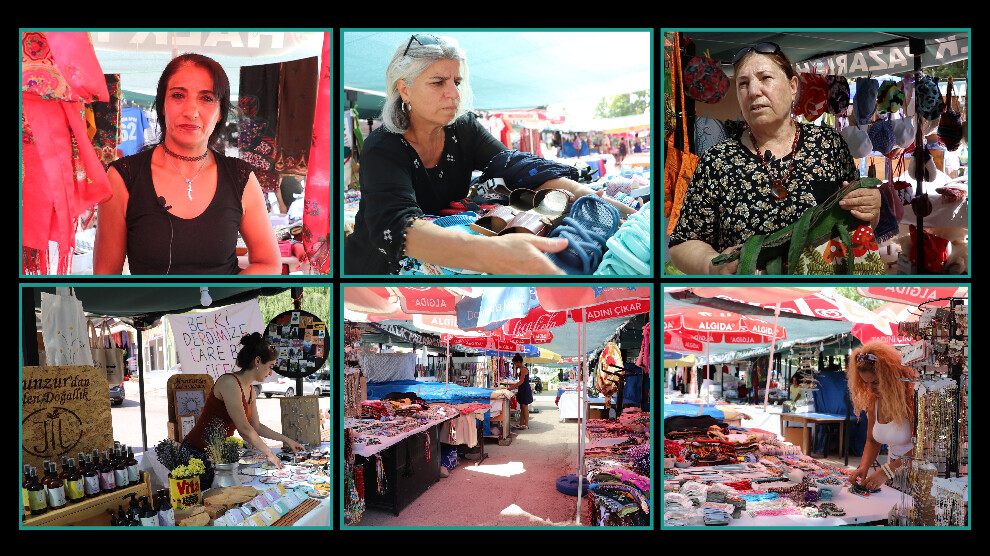 MEDİNE MAMEDOĞLU
Dersim – The worsening economic crisis and price hikes affect the most small business owners. The artisans, who cannot sell anything due to the increase in product prices compared to previous years, return home empty-handed. Stating that they have gone through the worst period of recent years, female artisans called on those who cannot govern the country to take urgent measures to prevent the increasing poverty.
Shopkeepers earn nothing
Gazal Karaboğa, who has been an artisan in Dersim (Turkish: Tunceli) for 20 years, told us that they did not face such difficulties even during the Covid-19 pandemic outbreak. "Lockdown was lifted and now people can go out but still we cannot sell products due to their high prices. Our income cannot cover our expenses anymore. The biggest reason for this economic crisis is those who govern the country," she said.
"We cannot receive a recompense for our work"
Speaking about her working hours, Gazal Karaboğa said, "I work from seven in the morning until ten in the evening. We spend our days and nights here. We have to pay the school expenses of our children and house rent. We try to survive. We cannot think of saving money for the future because we cannot earn money to cover even our expenses. I have no hope for the future. We work hard but we cannot receive a recompense for our work. All we want is to be able to maintain our lives."
"We cannot buy even bread for our children"
Diren Koç, another female artisan in Dersim, said that her earnings have reduced considerably compared to the previous years. "I am a single mother taking care of my children. My children do not have shoes to wear now. They (the government) should leave the country. We want to have a comfortable life in our country and region."
"No one should live in poverty," Diren Koç said, "We will enter 2023, but there is still unemployment and poverty. Even our children talk about price hikes and poverty instead of their future. We live from hand to mouth. Now, we cannot even buy bread. We also have the right to live in this country."
"The situation is very bad"
The artisan Hüsniye Aydın complains about the low sales. Speaking about the effects of the ongoing economic crisis on them, she said, "The price of this bag is 200 Turkish liras but nobody buys this bag even for 50 Turkish liras. We work the whole day but we do not earn the hourly wage of Europeans. The economic situation is very bad. People have priorities in their lives such as their children and health. They prefer to buy food instead of handmade beaded jewelry."